Five-Minute Ice Cream
No fancy machines needed

Ingredients
1

⁄

2

cup double cream

1

⁄

2

cup whole milk

1

⁄

4

cup sugar
Ice

1

⁄

2

cup salt
Tsp vanilla extract

1

small Ziplock bag

1

large Ziplock (if you don't have Ziplock a larger bag that can be tied shut)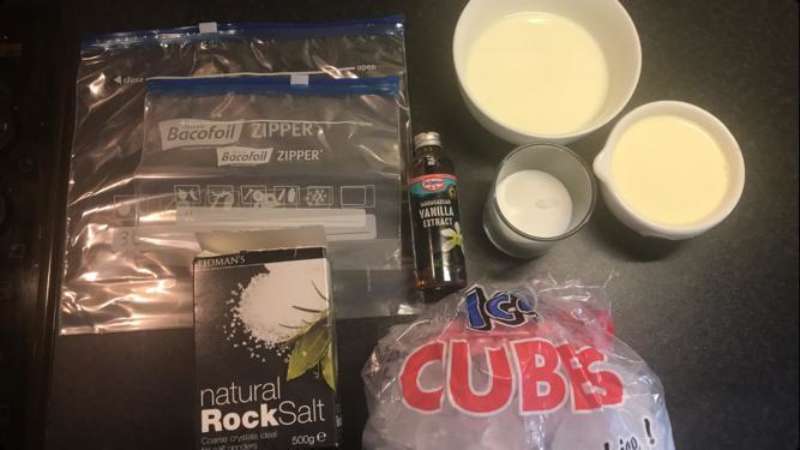 Method
Pour milk, cream, sugar and vanilla into a small Ziplock bag.
Seal the bag
Add

1

⁄

2

of the ice to the larger bag and add salt
Place the smaller sealed bag inside a larger bag and add the remaining ice.
Seal the larger bag and wrap it with a tea towel
Shake the bag for

5

mins
Open the larger bag remove the smaller bag of ice cream and… enjoy!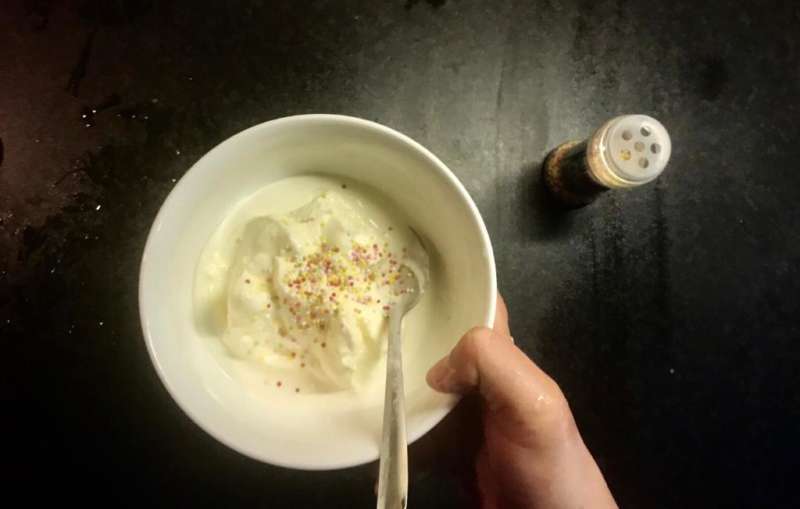 Back to the top