Prayer activity for your kids during our Day of Prayer.
If you have large sheets of paper/​wrapping paper or old wallpaper, draw around your child. (For families with more than one pick one child – unless you have plenty of paper!)
If you don't have large sheets of paper then use whatever size you have a draw the outline of a person.
Your head
Around your head write positive words like:
Around these why not write down things that make you feel like that. For example, with ​"happy" it could be sunshine, joy, music, peace, starry-skies, waves.
Your chest
On your chest write ​"I am…" and list the things that God says about you, such as ​"I am Loved".
Your hands
Around your hands, write down the things you are good at. It could be drawing, maths, being kind, or helping others.
With your family
Let's finish off by praying together with your family:
Thanking God for all the good things in your life.
Thanking God for what he says about you
Thanking God for the things he has made you good at.
Praying for those who are struggling with being on their own, and with their mental health.
Asking God to remind them of the good things in their life and the things that bring happiness, joy, peace etc.
Using the statement you wrote on your chest, declare that those struggling would know… they are loved!
Ask God to remind them of the gift he has given them and give them ideas for how they can use these things.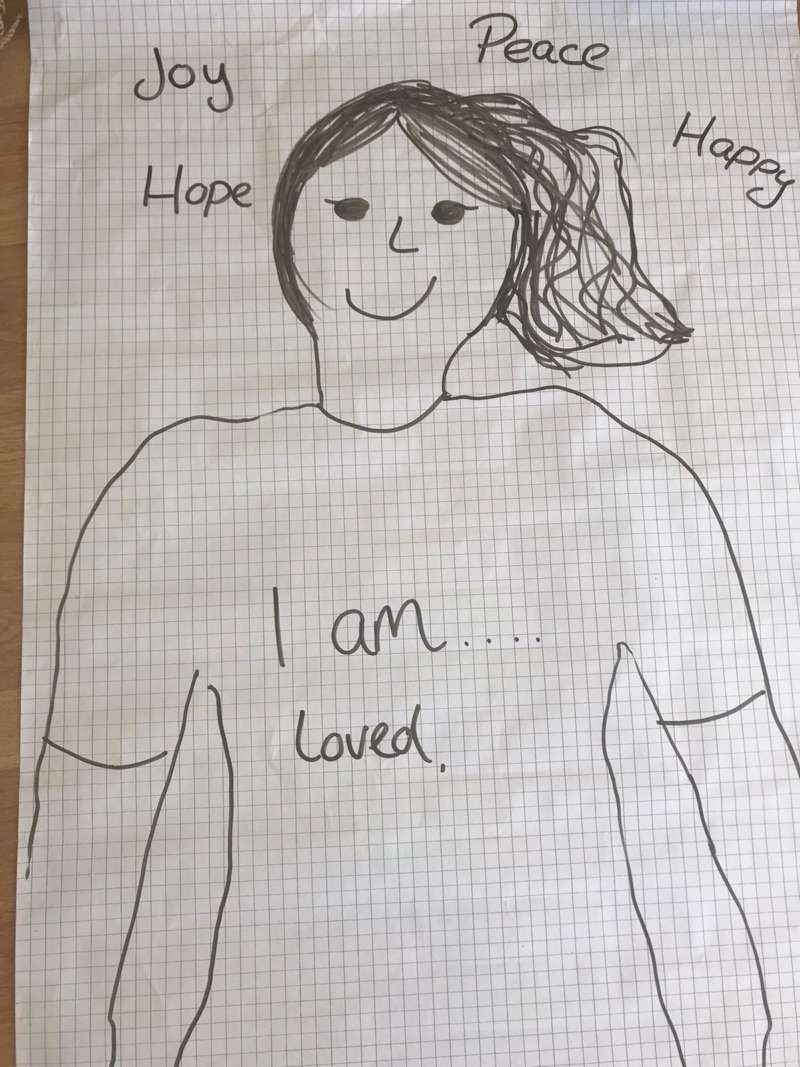 Don't forget to share your artwork in our GCC Family WhatsApp group.
Back to the top