A vision for our lives, church and community is to see ​"transformation".
Complimenting the values of the church (SIMPLE), we believe that to see transformation there must be a balance in our relationships.
Using the triangle metaphor, the ​"UP" represents how we love God. ​"IN" is how we love one another, and ​"OUT" is the love we have for our community.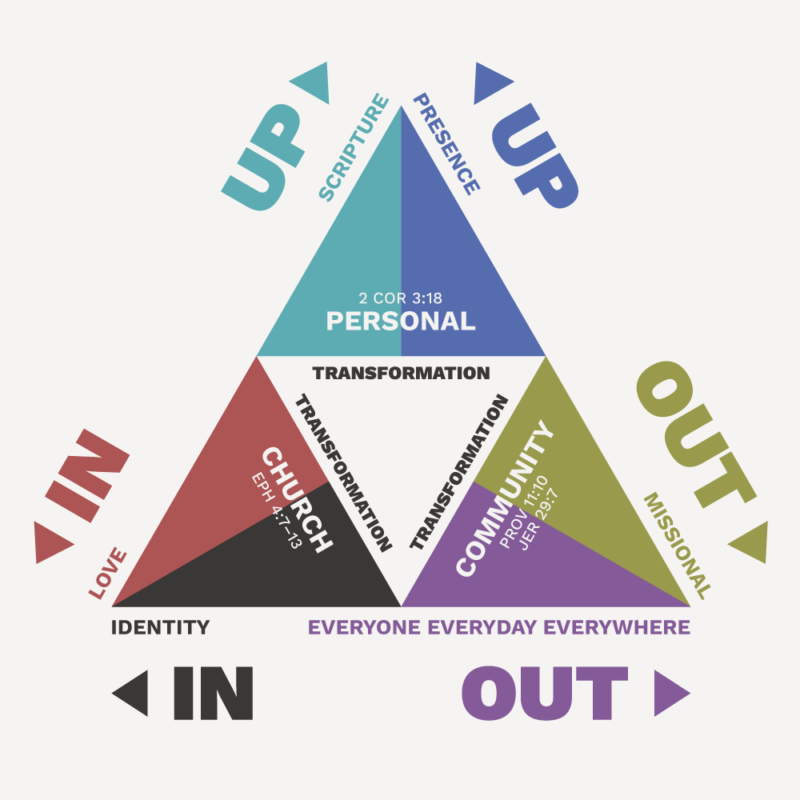 Back to the top